Our Video Spokespersons:
Our Videos:
Engagement
Add a professional web presenter to your site – from active broadcast quality presenters with their own TV shows on UK and Global TV channels to up and coming presenters. We can cover a range of budgets. Some of our presenters have appeared on TV Channels such as Sky Sports, Sky1, 4Music, Sky Arts, Sky Poker, London Live, QVC, Ideal World, Fashion TV and Keep It Country.
Add a more personal connection between your website and your visitor whether this is through a short 30 second elevator style pitch to a regular news bulletin or video press-release. This of course is available 24/7 to your audience.
Elevator Pitch
A visitor to your site may spend a very short amount of time on your home page and other pages.
To help reduce this, which is sometimes referred to as the 'bounce-rate' you could give the visitor a elevator pitch on your products and services. This simply 'cuts to the chase' and better informs the visitor much more quickly and efficiently. Highlight your key points within this 30 second or so video which can be played within a standard rectangle video embed or using a transparent video which is a unique way to present your business to your visitor.
News Report
Want to establish your brand as the go-to place for the latest news in your industry? Perhaps there is a particular topic that doesn't receive much attention in the mainstream media? With our presenters and cost effective green screen services, you can have your very own presenter with any background you can think off from a plain white background to a full blown virtual news room.

Clients that have had a Video Spokesperson on their site: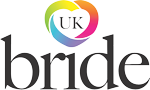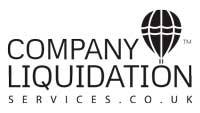 Frequently Asked Questions:
How much does a video spokesperson cost?
It depends on what you want in your video (ie animation / visual effects / music), how long you want the video(s) to be, how many videos you need, which presenter(s) you choose and the intended usage such as on the home page or as part of a training series.
Generally you can expect anything from £350 – £1,000 for 1x video upto 5 minutes in length.
It's only a easy peasy 60 second script, could you do it for £50?
Professional presenters / video production specialists generally charge by the half / full day rate and usage also plays a factor such as whether it is a evergreen advert on your home page or a time sensitive press release. A minimum fee applies regardless of how short a video is and this is always a ever changing variable.
I'd like to publish one video a week - can I film these in bulk?
Yes of course – it can work out more economical to film multiple videos in one filming day. If you wanted a years worth of videos – x52, it would be cheaper to film these in bulk over several shoots versus filming each video individually.
Some presenters will charge on a per video basis, some might be happy to do it based on a half / day rate.
What do you need from me?
Most clients have a script ready to roll with and usually on the day of filming, the presenter may re-phrase certain elements of the script to fine tune it to their speaking voice. We also do a 'as is' take(s) where we say your script verbatim.
We would also need a logo – as high res as possible – a 4K image is around 4000×2000 so within those dimensions would be fab.
What is the turnaround?
It depends on exactly what you want in the video, a 2 minute or so video like that produced for Company Liquidation Services was completed within 24 hours of filming.
What is an autocue?
It's a screen that sits directly in front of or just above the camera lens and scrolls through the script.  You can practice using an autocue by searching 'autocue' on the Apple App Store or Google Play Store and by standing 2-3 metres away.
What is green / blue screen?
Green screen is the method of removing the background. This means where green used to be, you can have any background you can think off.
Blue screen is used if the presenter decides to wear a neon green like outfit – thankfully we do both green and blue screen here. Hopefully the presenter doesn't turn up in a spiffing orange dress with blue / green bird patterns on it.
I am looking for a specific presenter-look for my video, can you help?
Yes, just let us know what you are looking for, we can then forward a curated list of possible candidates we feel would work.
Do you have more presenters to choose from other than on this page?
Yes, please contact us direct with a person spec and we can send over a up to date curated list of possible presenters.
Can I use my own presenter / staff member?
Yes of course, you can send a staff member down to our studios or, we can come to you using our portable green screen studio – we just need a meeting room sized location with 1-3 plug sockets and the ability to control the lighting – so a light switch and blinds on the window(s). We would also ask that you turn air conditioning off and tell your fellow staff members to 'zip it – filming in progress!'.
As a guide on whats possible, this was filmed in a internal meeting room at a Regus and was about 3m x 3m in size!
Using your own staff member is ideal for a video press release or sales pitch whereby you want to talk about your latest product or service direct to your customer base 24/7 and with our excellent portable green screen production, you are sure it will look great, with any background you can think off.
Its a good idea to practice with your staff member because presenting can be a very daunting experience. We suggest grabbing an iPad and downloading a free autocue app on the app store and practicing 2-3 metres away.
Why should I use a TV Presenter over a 'up and coming' presenter?
A TV Presenter has spent years honing their skill at basically making any script sound like its not a script. When you use a TV Presenter, you are sure they will engage with the viewer and make the viewer not even think about the fact they are reading off an autocue.
A up and coming presenter may make it look more scripted as they lack experience, or have a slightly off delivery – for example, their pupils may look more left and right as they read the script off the autocue and may pause as they wait for the text to catch up to their speaking voice.
We actively seek new talent, so it comes down to how happy you are with a relatively unknown presenter or established TV Presenter, depending on your budget.
Can I have the presenter from head to toe in shot versus from the waist up?
Yes. This does require more film time because it uses more lights and it might not be possible using our portable green screen.
Are standard shot size can be anywhere from the shins up.
I want the presenter in a virtual TV news room - is this possible?
Yes, anything is possible in terms of backgrounds.
I want the presenter to walk around, like she or he is in a virtual news room walking from the video screen to the news desk.
We only offer static shots – so stood still, a step to the left / right is possible within our 2-3m length green screen.